"
Dysart Road, Grantham, NG31 7LE 
01476 562228
If you want to treat the kids to something absolutely amazing, a trip to the Fun Farm is definitely on the cards. They can explore the Cave of Adventure and meet Barry the Bat, climb the multi-level maze and cross the rope bridge, take a swim in the ball pools and whoosh down the snake tube slides. Once they've built up an appetite, it's time to enjoy some of Pirate Pete's tasty treats, which include everything from fish and chips to a sausage and mash mountain. 
Trent Road, Grantham, NG31 7XQ 
01476 581930
With badminton, tennis and netball courts, a climbing wall, 5-a-side football pitch, fitness gym, athletics facilities and group exercises such as aerobics all under one roof, you'll be spoilt for choice. Or perhaps you'd prefer to chill out and treat yourself, in which case the swimming pools, steam rooms and café bar will probably be more to your liking. As for the kids, it will be hard to tear them away from the water flume and splash pools, and there are even activity camps to keep them active and fuel their creativity.
Easton, Grantham, NG33 5AP 
01476 530063
The Easton Walled Gardens are picturesque, inspiring, relaxing and the perfect surroundings whether you're taking a quiet walk alone, chatting with a friend, or visiting with the entire family. You can easily stroll around the one-mile site, plus there are seats dotted around at regular intervals so that you can sit back and soak up the natural beauty. Depending on what time of year you visit, you could catch the one hundred varieties of sweet pea, stunning snowdrops, or a range of other seasonal displays that will bring a smile to your face. There's even a vegetable garden, which is a great way to learn more about growing your own food and teaching children about being green.
Grantham, NG32 1PE 
01476 871 002
This incredible estate comprises 16,000 acres, of which 1,654 acres are woodland and 2,000 acres permanent grassland. A variety of cattle and sheep graze all around and the views are absolutely breathtaking. The present castle is the fourth to have stood on the site since Norman times, completed in the early 19th century after previous buildings suffered complete or partial destruction during the Wars of the Roses, the Civil War and a major fire in 1816. Its rooms include the elegant Elizabeth Saloon, the majestic State Dining Room and impressive military antiquities in the Guard Room. The castle contains many notable works of art, outstanding collections of furniture, porcelain, silks and tapestries, plus sculptures that extend outside into the Rose and Statue Gardens. Whether you're a history buff, a lover of the British countryside or simply fancy a fascinating day out, we strongly recommend Belvoir Castle.
Wood Lodge, Ancaster, Grantham, NG32 3PY 
01400 230306
To finish off, how about some bowling, karting, quad bikes, paintball or laser tag?  All of these are available through Ancaster Leisure Enterprises, so book whatever you're in the mood for and unleash that competitive streak!
---
Share online
We'd love to hear about your trip to Grantham. Plan a journey to Grantham today and post your photos on our Facebook page so that we can share them with our followers.
"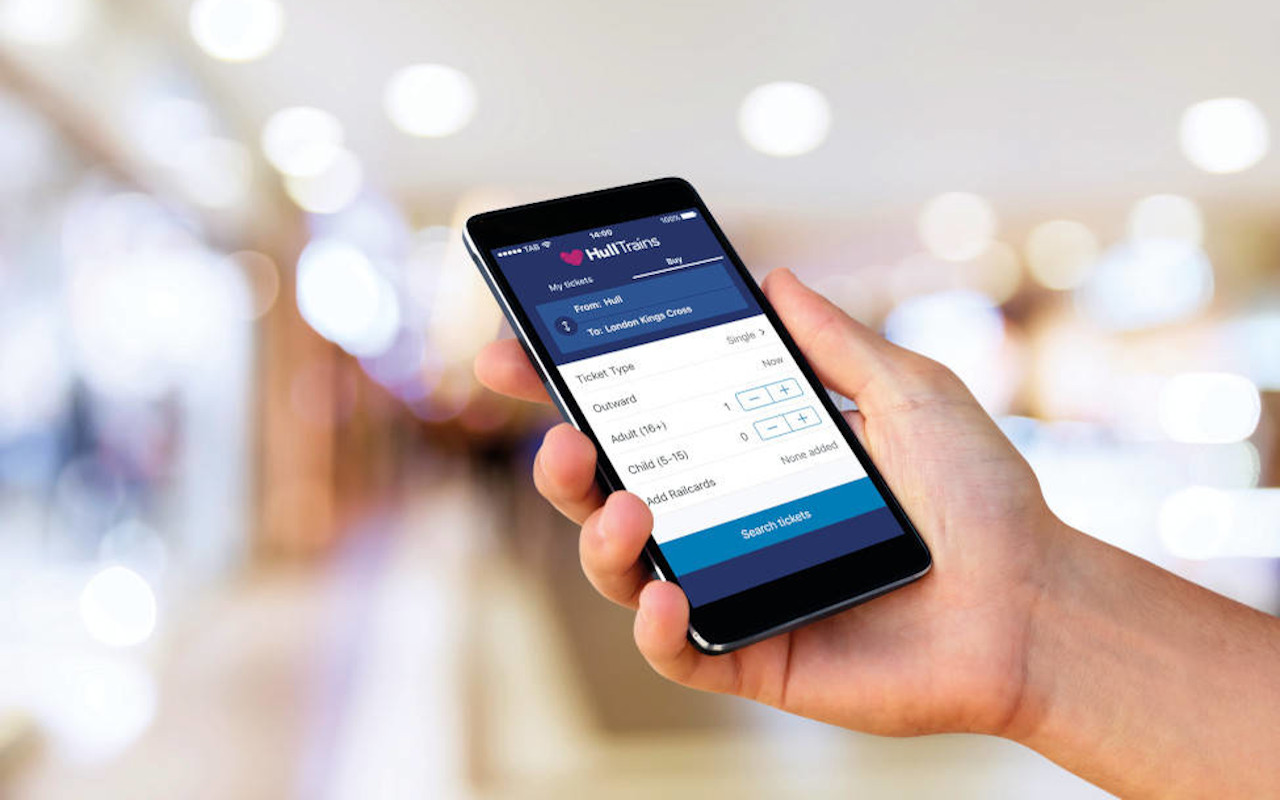 Book Online
To help keep you and our staff safe we recommend you book in advance on our website or app as there will be very limited availability. E-tickets are also recommended rather than paper tickets to help reduce touching surfaces such as ticket machines. When making a booking, any seat number you get should be ignored. Please take any free seat onboard in the class booked which will be clearly marked with a green ticket (or amber tickets if you are travelling as a household group).
Download the App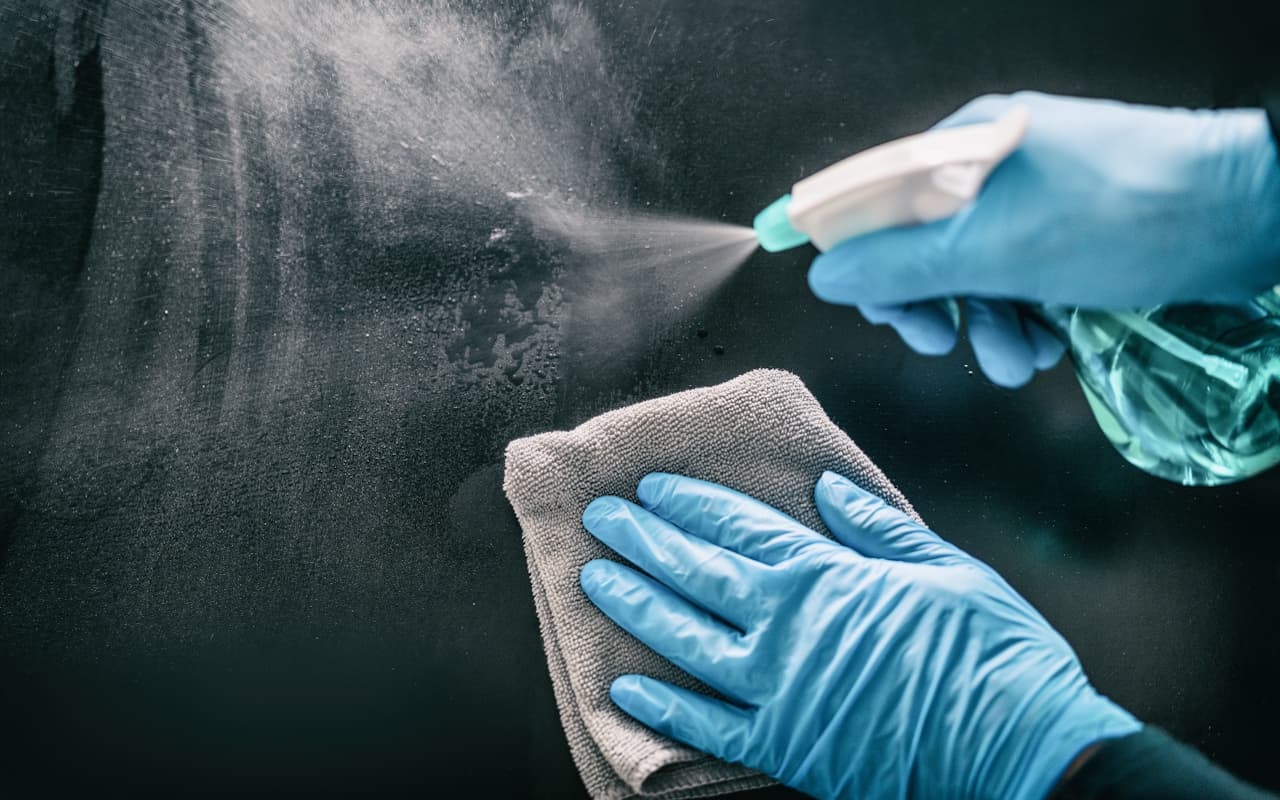 Travel With Confidence
We have a specialist cleaner onboard for the whole journey, our cleaning teams focus on those areas that customers and staff are more likely to touch, such as toilets, handrails, door buttons and tables. We have also introduced a powerful "virucidal" sanitiser to assist in the fight against Covid-19. Platform 7 at Paragon Station has a hand sanitiser dispenser installed and we have also ensured each of our trains has soap and running water in our onboard toilets so you can maintain your own hand hygiene.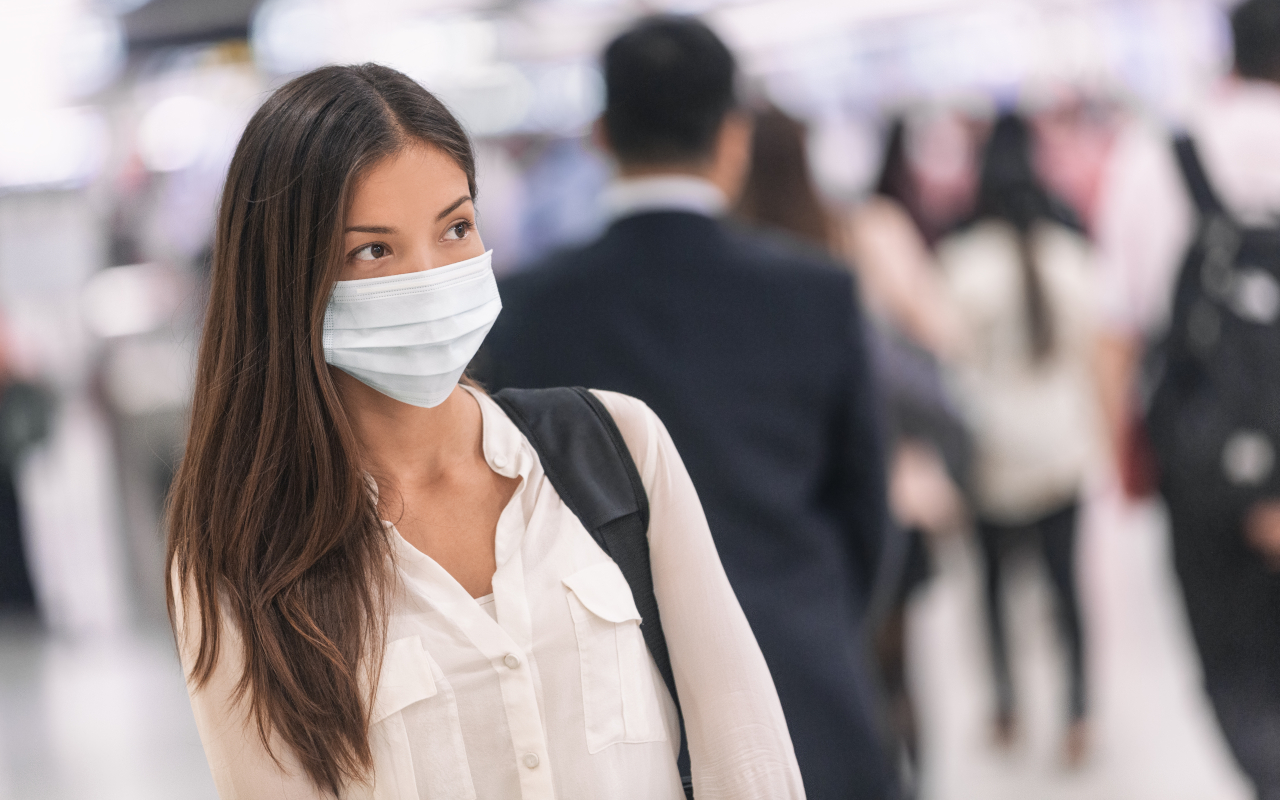 Wear a Face Covering
Following government guidelines you must wear a face covering on all trains and in stations in England. A face covering is a covering of any type which covers your nose and mouth. Children under 11 are not required to wear a face covering. For more information, please see the current government guidance on face coverings. To make your journey safer, British Transport Police are issuing £200 fines for people who do not wear a face covering and are not exempt. More details on exemptions can be found here.
Find Out More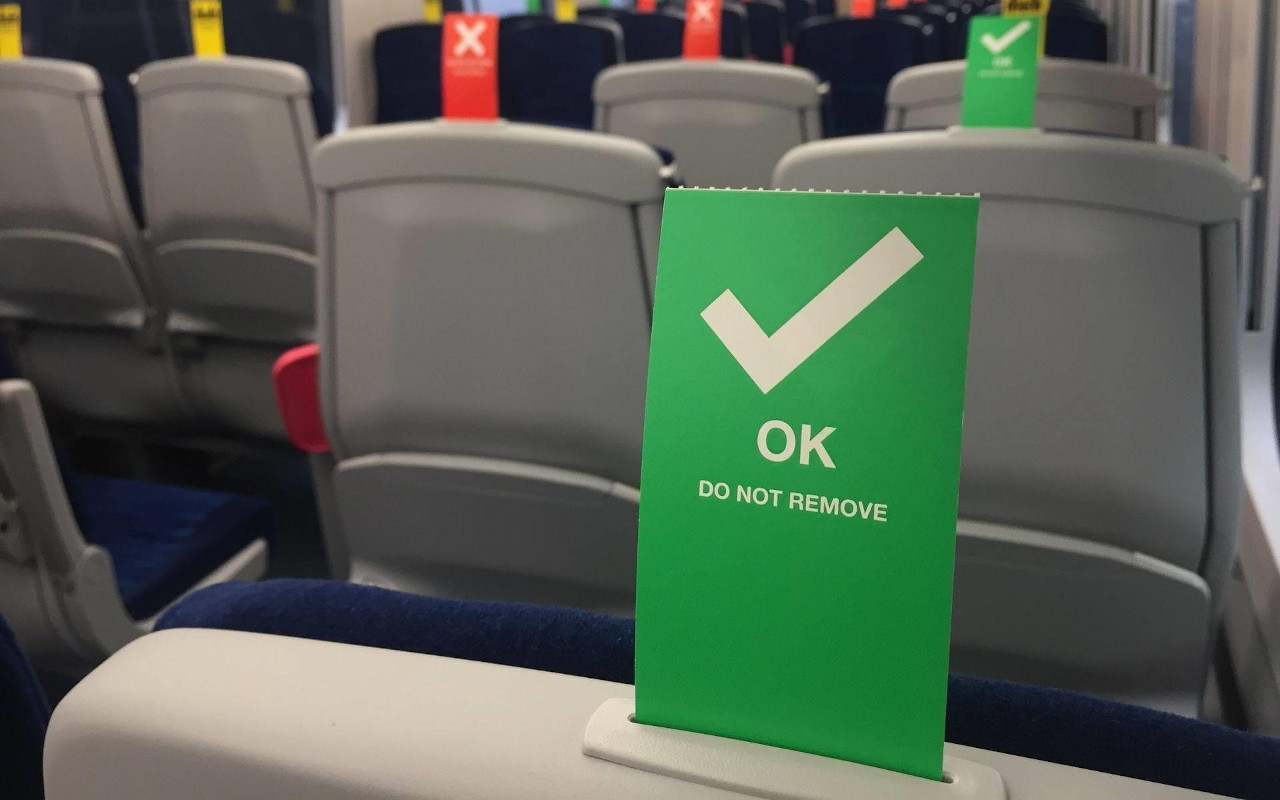 Social Distancing
Please arrive early and follow social distancing guidance at stations and platforms where queueing and one-way systems may be in operation. To help manage social distancing on board, we've reduced the seating capacity on our trains. When making an Advance ticket booking, you will be allocated a seat reservation but you will not be given a specific carriage and seat number. We have clearly marked out which seats you can sit in that are socially distanced. Click here to view our updated seating plan. Socially distanced seats are clearly marked using the following system:

• Sit at a window seat only, one person per row indicated by green tickets
• Household groups of 2-4 can sit in the seats with yellow tickets
• Seats with red tickets should not be sat in to maintain social distancing
• Please respect social distancing to help your fellow passengers and our staff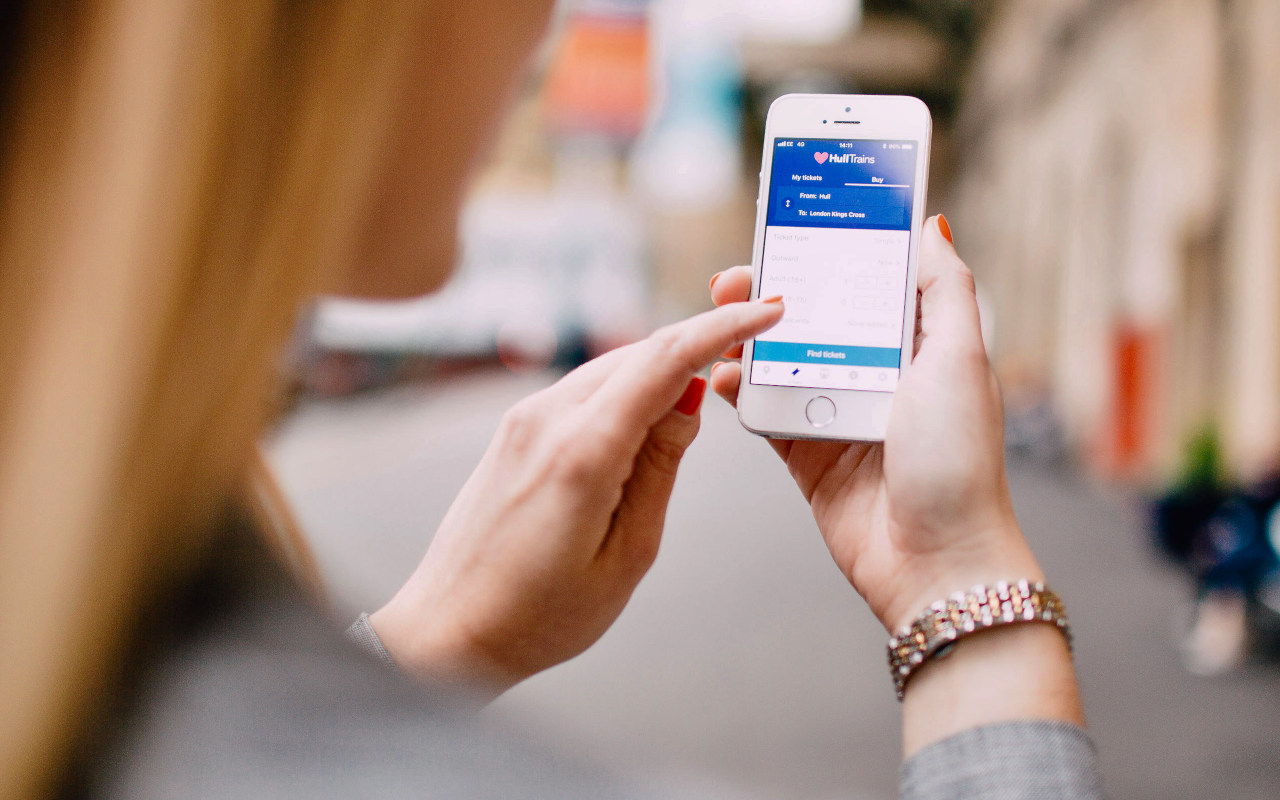 Covid-19 Refunds
If you've booked a ticket with us, for travel on a Hull Trains service, and you've been affected by the National Lockdown or Tier 2, 3 or 4 restrictions you may be entitled to claim a full refund or you can amend your ticket to a future date.

Customers with tickets purchased via third party retailers, eg. Trainline, please contact your point of purchase directly.
Find out more